A Video is worth a 1000 Words! – Youtube marketing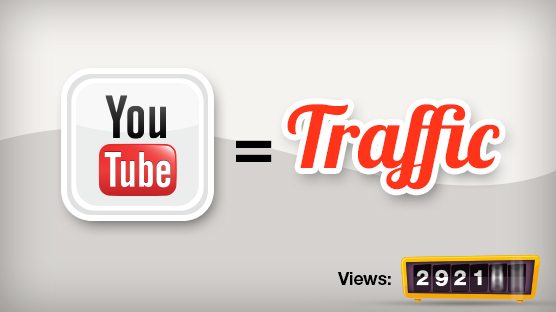 Take a look at our videos – we are not all talk!
by: Gabriel Sarkadi
Picture this: you buy a dresser set from IKEA and get home ecstatic with the amazing bargain you just had. But, when you flip through the manual you go nuts trying to figure out which shelf fits where. Wouldn't it be great if there was a step-by-step tutorial that could take you by the hand and teach you the basics?
Apply this to your own website and you have a web presence that can rake in big bucks in no time!
Think about it. Do you really think people will take more than a few seconds on your website if all it has going for it is a bright and shiny layout? First off, they aren't stupid and second of all, they won't stay long to see what else you have to offer.
Words are the Keys to a Visitor's Heart – Youtube Marketing
Did you know that web content means more than the written word? Just like a simple web page, you can optimize the content you display on your YouTube videos by placing important keywords in the title and description. If you've done your keyword research, this won't faze you at all. But, make sure they are less than 66 characters. Otherwise, Google will chomp it in half to make it fit!
Re-Market to Old Faithfull(s) with YouTube Remarket
If you want to:
Reach millions of viewers across the globe.
Re-touch the lives of those viewers as many times as you can.
Reach the target market of your dreams.
Increase return on investment (ROI) 10 fold.
Then using AdWords to spice up your YouTube videos is the way to go! All you need to do is place relevant keywords in your YouTube channel. It works just like a simple search engine or marketing campaign. All a visitor has to do to look up your business is type your brand name in the search box and viola! They will be 'cookied' to Kingdom Come!
This means you can deliver ads to them no matter which website they visit!
Let our videos speak for themselves!
That's not all! The best part is that your website will get recognition even if your target market watches those videos on a secondary channel like Facebook or Google+.
In other words, Remarketing will allow you to reach gazillions of viewers across YouTube AND other video based websites. Having explainer videos on your very own YouTube channel that just happens to link directly to your online business will shoot those figures sky high!
Search Engine Friendly Videos
Not convinced? Well, just go to YouTube and type in the keyword 'explainer video' and this will pop up: "Explainer Video Production Company: Doubling your Conversion in Less than Two Minutes."
See how search engine friendly that Meta title is? That's why the explainer video company, 'Explainer Videos' is at the top of this page rank! Since more people prefer quick, easy access to the data they need, animated explainer videos are their first port of call.
But, not just any sales videos will get you the dream conversion rates you need.
Want to boost your own sales with animated, reliable yet catchy explainer videos? Just click here and be amazed!